Heating Services in Huber Heights
Heating Services in Huber Heights, Ohio
Centerville Heating & Cooling loves to serve the community in Huber Heights. We have been servicing the Huber Heights area for many years. We have had the privilege getting to know many people in the area. We have an established reputation for being trustworthy and giving the best HVAC services in Huber Heights. Centerville Heating and Cooling can handle any furnace equipment or parts that connect to your heating unit. That includes gas heaters, electric heaters, heat pumps, and ductless mini-split systems.
Furnace Repair in Huber Heights, Ohio
Does your Furnace need repaired?  We can help get your Furnace up + running in no time with one of our Certified Technicians. Our licensed and experienced HVAC service technicians drive state of the art, fully stocked service vans. We can upgrade thermostats, replace your rusted drain pans, remove damaging dirt and debris, replace rotted or damaged ductwork, and expand existing systems in your home. No matter what sort of challenge you're experiencing with your heating system, we can handle it!
Furnace Replacement + Install in Huber Heights, Ohio
Neglecting necessary Furnace Maintenance ensures a steady decline in performance + energy efficiency. You might need our assistance if you are having the current problems:
Frequent Repairs needed (excluding seasonal maintenance)

Energy Bills increasing, even though energy usage remains the same

Burner Flame in gas furnaces in an odd color. It should be blue, so watch for orange or yellowish flame as a clue.

Uneven Heating, meaning that some rooms may get warm while other rooms stay cold

Listen for unusual noises, like a sizzling, crackling, popping, buzzing, or humming

Obvious Physical Deterioration, like water leaks, rust, corrosion, or a crack in the heat exchanger

Unwanted, increased humidity, as in the heat in the system isn't pulling moisture from the air

Contaminated Air, including dust particles, soot, possible carbon monoxide
Furnace Maintenance in Huber Heights, Ohio
Is it time for a New Furnace? We offer FREE In-Home Estimates + our Technicians will walk you through the best options for your home HVAC System. As part of our furnace tune-up and safety check, we identify parts that are close to wearing out or on their last leg; we'll test for carbon monoxide and gas leaks; and we'll check all the electronics, wiring components, and switches for proper function. We'll identify any safety and code violations; clean up and tighten and loose or dirty electrical connections, and calibrate the system's controls to improve efficiency. We'll measure the temperature and air volume being output from your system; test for the presence of carbon monoxide that could be escaping from it; and ensure proper and adequate unobstructed ventilation is installed.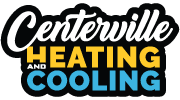 35 Compark Road.
Suite 103
Centerville, OH 45459
937-353-1169
© 2019 FIVE STAR HEATING AND COOLING LLC.
[dsm_menu global_parent="124270″ title="Menu" menu_id="6″ menu_link_text_color="#ffffff" menu_space_between="3px" list_style_type="none" submenu_left_space="21px" _builder_version="3.29.3″ header_font="|700|||||||" menu_font_size="16px" text_orientation="center" background_layout="dark" _i="0″ _address="4.0.1.0″ /]
[dsm_menu global_parent="124270″ menu_id="247″ menu_link_text_color="#ffc928″ menu_space_between="-5px" list_style_type="none" _builder_version="3.29.3″ text_orientation="center" _i="0″ _address="4.0.2.0″ /]
[dsm_menu global_parent="124270″ menu_id="244″ menu_link_text_color="#ffc928″ menu_space_between="-5px" list_style_type="none" _builder_version="3.29.3″ text_orientation="center" _i="0″ _address="4.0.3.0″ /]
[dsm_menu global_parent="124270″ menu_id="245″ menu_link_text_color="#ffc928″ menu_space_between="-5px" list_style_type="none" _builder_version="3.29.3″ text_orientation="center" _i="0″ _address="4.0.4.0″ /]
[dsm_menu global_parent="124270″ menu_id="246″ menu_link_text_color="#ffc928″ menu_space_between="-5px" list_style_type="none" _builder_version="3.29.3″ text_orientation="center" _i="0″ _address="4.0.5.0″ /]