The Premier Heating & Cooling Company in Enon!
When you need your HVAC system serviced, maintained, or replaced. Contact Centerville Heating & Cooling – the number one sought after HVAC Company in Enon!
We are proud to be the HVAC experts in Enon and our customer testimonials speak towards our ability to put the customer first.
Your subscription is not active
Please visit the admin site to re-activate your subscription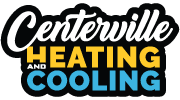 35 Compark Road.
Suite 103
Centerville, OH 45459
937-353-1169
© 2019 FIVE STAR HEATING AND COOLING LLC.
[dsm_menu title="Menu" menu_id="6″ menu_link_text_color="#ffffff" menu_space_between="3px" list_style_type="none" submenu_left_space="21px" _builder_version="3.29.3″ header_font="|700|||||||" menu_font_size="16px" text_orientation="center" background_layout="dark" _i="0″ _address="3.0.1.0″ /]
[dsm_menu _builder_version="3.29.3″ menu_id="247″ list_style_type="none" text_orientation="center" menu_link_text_color="#ffc928″ menu_space_between="-5px" hover_enabled="0″ _i="0″ _address="3.0.2.0″ /]
[dsm_menu _builder_version="3.29.3″ menu_id="244″ list_style_type="none" text_orientation="center" menu_link_text_color="#ffc928″ menu_space_between="-5px" hover_enabled="0″ _i="0″ _address="3.0.3.0″ /]
[dsm_menu _builder_version="3.29.3″ menu_id="245″ list_style_type="none" text_orientation="center" menu_link_text_color="#ffc928″ menu_space_between="-5px" hover_enabled="0″ _i="0″ _address="3.0.4.0″ /]
[dsm_menu _builder_version="3.29.3″ menu_id="246″ list_style_type="none" text_orientation="center" menu_link_text_color="#ffc928″ menu_space_between="-5px" hover_enabled="0″ _i="0″ _address="3.0.5.0″ /]