Proudly Serving Centerville, OH & Surrounding Areas
Are you trying to find the best local HVAC expert in the Miami Valley area with the most competitive pricing? If so, you're in the right place. The home comfort and air quality experts here at Centerville Heating & Cooling can help you with any and all your residential air conditioning, heating and indoor air quality needs in one place. Give us a call today! We are open 365 days a year with extended hours of customer service. 
We are the Greater Montgomery County area's experts for furnace repair, air conditioning system repair, Indoor Air Quality and home comfort. We work on all types of heating and cooling units, HVAC units, with home heating and A/C products and expert HVAC services that are second to none. Our home heating systems are built to last a lifetime. We offer all types of heating system services, air conditioning services, and heat pump services. We can help with any heat pump systems and perform any and all ac unit repair problems. We also offer air conditioner maintenance, high quality heat pumps, electric furnaces and gas furnaces with furnace installation.
Schedule Your Service
24 Hour Emergency Service Available
Indoor Air Quality Services & Products
However, to offer our customers the absolute best indoor air products to provide comfortable and clean environments. We can help you improve indoor air quality and have a full selection of Indoor Air Quality IAQ products and IAQ services, air testing, and more. Our air quality systems are shown to be beneficial to the health of all building occupants. They prevent negative health effects that in the long term, over long periods of time, can cause serious problems like lung cancer and even death.
If there's a high level of tobacco smoke or pollution from building materials, cleaning products, cooking, gas leakage like carbon monoxide, you are taking big risks. And it's not worth your health and well-being to live with unclean air. Sometimes even using air fresheners, having pets and cooking can cause harmful indoor air pollution. Because of this, the quality of indoor air in the home is important not only for the homeowner's comfort, but also for their health and the health of everyone else in the home. The Occupational Safety and Health Administration recognizes that poor indoor air quality (IAQ) can be hazardous to anyone's health in a workplace as well as a home. 
Big Savings on HVAC Services in Centerville, OH
$69 Diagnostic Service Call
Save $30 | Regular $99
$199 12-Month Scheduled Maintenance Agreement
Save $20 | Regular $199
$129 Furnace Tune-Up + Safety Check
Save $30 | Regular $99
HVAC Financing
Buy Today, Pay Over Time with HVAC Financing
To help you pay for your new home comfort equipment, your local HVAC specialists have a rapport with numerous lenders, creditors and financial institutions to help you maintain your comfort levels year-round and make monthly payments to pay off the new equipment efficiently in a period of time that works best for you.
Local Reviews
for Centerville, OH
Powered by Nearby Now
---
James L.
66497819
Near
Christopher Dr,

Centerville

,

OH

45458
Mike H.
I performed a diagnostic on a heat pump that was not producing cold air. After arriving sent call for cooling. Found contactor pulled in but not running. No high voltage. Breaker tripped. Had continuity to ground on start winding at plug on compressor. Discussed with customer. Explained that system is out of warranty. This is an electric furnace and heat pump. Whole system will need replaced. Put disconnect in off position prior to departure. Sent customer estimate. She stated that she would need to discuss with husband.
Near
W Social Row Rd,

Centerville

,

OH

45458
Mike H.
I completed a tune-up and safety check on clients air conditioner. No issues seen at this time. System operational.
Near
Cloverbrook Park Dr,

Centerville

,

OH

45459
Jeffery R.
performed a diagnostic service call for a 2021 gas furnace. Customer was having issues with default settings on scheduling taking over and hold being disabled I remove scheduling by disabling it in the system as well as setting the system to auto change over with a 3° buffer so the furnace will not turn the air on in the air when I turn the furnace on.
Near
Tifton Green Trail,

Centerville

,

OH

45459
Mike H.
I performed a diagnostic service call for a 3 year old furnace / duct work. Customer remodeling home. Furnace has a large amount of drywall dust inside cabinet. Furnace would light then immediately go back out. Pulled and cleaned flame sensor then started furnace. Furnace ran with no further issues. Furnace operational upon departure.
Near
Linden Dr,

Centerville

,

OH

45459
Daniel M.
66420973
Near
Davis Rd,

Centerville

,

OH

45459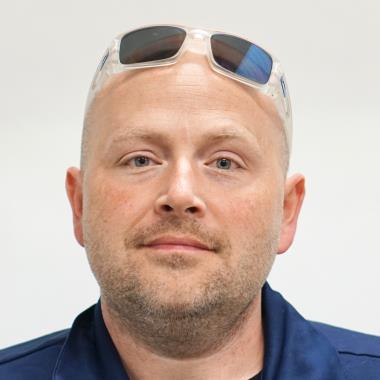 Justin S.
Went for a callback service. Customer is now noticing noise soon after this repair was done. I found the fan blades have separated from to hub, or part that secures to motor shaft, with these no longer attached only the shaft spins and blades do not. We will order a new fan blades for this unit. The model and serial number are very difficult to make out on the data sticker. The fan blades are pictured and are 18 inches in diameter.
Near
Centerville

,

OH

45458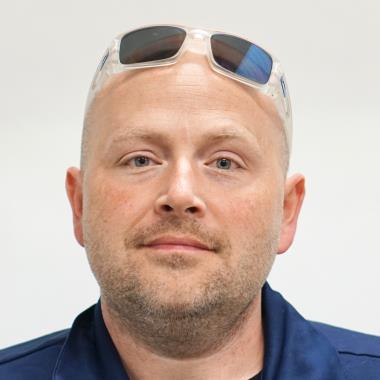 Justin S.
Performed a diagnostic service call for a 11 year old heat pump. Customer recently had another contractor out who had to put 7 pounds of refrigerant in the system but wasn't able to find where the leak was located. On my visit today checked charge and it appeared to be accurate. There was a heavy amount of fluorescent dye in the refrigerant lines I noticed while taking my gauges off so somebody has apparently put dye in the system before or some type of stop leak product.
Near
Waves Landing,

Centerville

,

OH

45459
David S.
Full system and tankless water heater
Near
Stephanie St,

Centerville

,

OH

45458