Check Out Our Heating & Cooling Blog
Posts for Centerville, OH Homeowners
At Centerville Heating & Cooling, we believe in educating homeowners with the best tips & tricks to get the most out of their investments. Check out our recent Heating, Cooling & Indoor Air Quality blog posts, where we inform you of the best industry practices, DIY advice, and other resources. Need service? Give us a call today at (937) 353-1169
FULLY INSURED & LICENSED
Our HVAC employees are fully insured with general liability coverage and worker's compensation.
Dependable & Experienced
Centerville Heating & Cooling has provided Centerville, Ohio homeowners with HVAC for many years.

100% Satisfaction Guaranteed
We guarantee you'll be fully satisfied with your HVAC services. If you aren't, let us know and we'll try to make things right.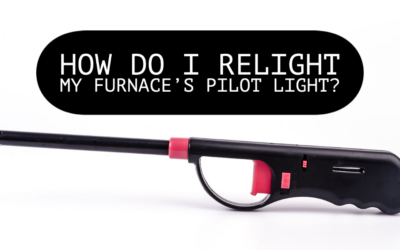 Got a blown-out pilot light on your furnace? Now you are left with a furnace blowing cool air, and you don't quite know how to relight your pilot light. More often than not, furnace pilot lights go out due to passing drafts. So, it's possible that your pilot went out...
Why Wait? Schedule HVAC Services in Centerville, OH Today!
Why wait to set up an appointment to have your furnace or residential A/C repaired when you can conveniently schedule online right now? Centerville Heating & Cooling is your one stop shop for anything related to residential home comfort and air quality in the Greater Columbus Ohio area.
We have office staff available from 7 a.m. to 9 p.m. to take your call. Our certified technicians are available around the clock, 24 hours a day, 365 days a year, including holidays and weekends. We're ready to dispatch a friendly technician to your doorstep at any moment.