Residential Heat Pump Repair
Services in Centerville, OH
We provide reliable residential heat pump repair services in Centerville, OH. Our highly trained technicians can diagnose and repair any issues your heat pump may be experiencing. We offer a range of services, including troubleshooting, refrigerant leak detection and repair, compressor replacement, and more. 
FULLY INSURED & LICENSED
Our HVAC employees are fully insured with general liability coverage and worker's compensation.
Dependable & Experienced
Centerville Heating & Cooling has provided Centerville, Ohio homeowners with HVAC for many years.

100% Satisfaction Guaranteed
We guarantee you'll be fully satisfied with your HVAC services. If you aren't, let us know and we'll try to make things right.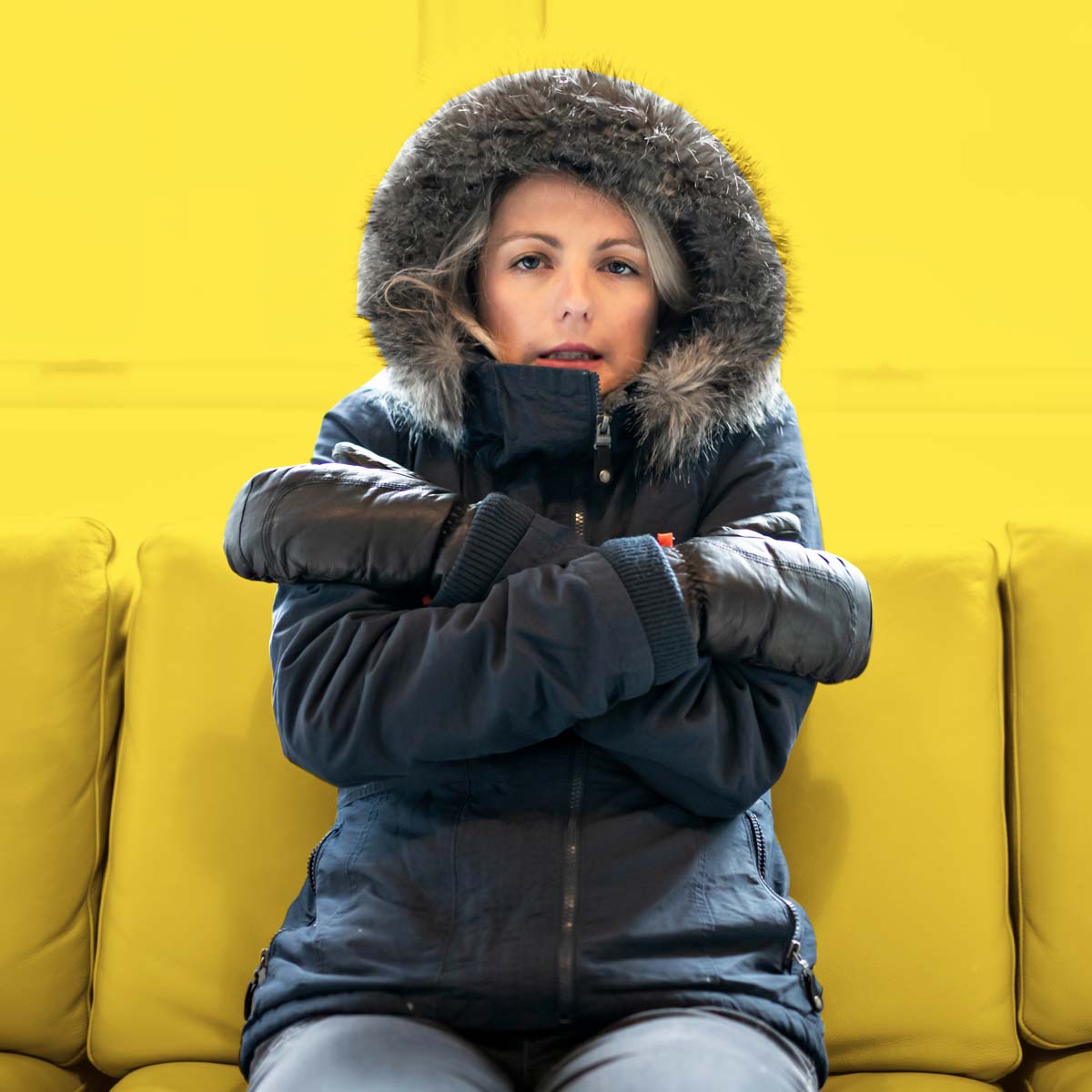 Heat Pump on the Fritz in Centerville, OH?
If it's the first time you've run into problems, or needed to replace a heat pump, you might be wondering just what it is, and what all it entails. The heat pump is part of your home's "heating, ventilation, and air conditioning" (HVAC) system, or simply, its climate control. If you're having issues with your current system, it will create problems you'll notice right away.
Stagnant air that sits at uncomfortable temperatures and creates hot spots in some rooms and cold spots in others, are just a few of the problems that you could run into with your heat pump if it's not installed properly or if it breaks down. Other, less noticeable, problems that your heating system could cause are things such as energy loss – a heat pump that runs inefficiently will use more energy than needed and that energy will be wasted, unnecessarily skyrocketing your utility bills.
Not hiring an HVAC contractor is not an option if you need your heat pump replaced; installation is simply not a job for even the most talented and knowledgeable DIY-er. The trick is to know which HVAC company is going to be the right one for you and sell you the best heating system for your needs.
4 Signs You Need Heat Pump Repair Services
A heat pump is a great way to keep your home comfortable all throughout the year.  If you think that your heat pump is a little "off" you can contact the professionals from Centerville Heating & Cooling.  We specialize in heat pumps services for both heating and cooling.
1. Excessive Noise
Running your heat pump shouldn't be a noisy experience. If you turn on your heat pump to cool down your home and notice that you're hearing a lot of noise, it might be time for you to call a professional. The problem with noise coming from your heat pump is that different noises indicate different issues. You can think of your Centerville Heating & Cooling technician as your translator. We can help you determine what the problem is and take the appropriate next steps.
2. Higher Bills
Are your Heating & Cooling bills a little unreasonable? Are you still running your Heat Pump the same way you always have in the past? Something just isn't adding up. The error in the equation is typically deeper within your heat pump. Our HVAC professionals can come out to your home and help you get your heat pump in the best condition possible. You don't have to spend excessive amounts of money to stay cool—come to our team!
3. Reduced Heating & Cooling
You might think that this is an obvious sign of heat pump problems, but you'd be surprised just how easy something like this is to overlook. If you have reduced the heating & cooling power in your home, you might just run your heat pump for longer or at a lower or higher temperatures. You might not realize that the problem is actually the heating & cooling capacity in your home. If reading this paragraph has made you realize that you're having trouble heating or cooling your home, contact Centerville Heating & Cooling today.
4. Short Cycling
One of the biggest problems homeowners face when they have a faulty heat pump is short cycling. Short cycling is when your heat pump turns on and starts to run, runs for a very short amount of time, shuts off, and then turns on again shortly after. Short cycling is hard on the efficacy of your heat pump system and even harder on your wallet. Allowing this process to happen in your home is a very quick and easy way to run your heat pump system into the ground. If you need a reliable team to service your heat pump, you can contact the professionals at Centerville Heating & Cooling.
If you're experiencing issues with your heat pump system in Centerville, OH, don't hesitate to call. We're ready to help!
Schedule a 10% off Service Call
At Centerville Heating & Cooling, our Service Call is priced so low our competitors can't beat it. You can't go wrong when you hire the industry's best HVAC experts to come to your home and use the latest technology to perform expert furnace or A/C diagnostics so that we can pinpoint exactly what is going wrong with your HVAC unit and exactly what you should do to fix it.
Customer Reviews
Our customers love the interactions that they get with our techs. Here are just a few comments from some of our outstanding clients.
This was the first time I had called the company for service when my A/C compressor went out. He came in on time and was able to pinpoint right away what the issue was when checking the unit. The capacitor had went bad, but he had another one on hand that he was able to quickly install and test, which got the unit back running once again. Quick, professional, and knowledgeable, Hassan was great and helped me get things running again at a really hot time of the year. Will definitely think of them again when the time comes!
Very knowledgeable, and explained everything to me in a professional way that I could understand.
Celine Ledesma
2021-08-08
Hassan did an awesome job replacing my thermostat! He was very thorough in checking to make sure there were no other issues with the AC system as well. He was prompt and on time. After contacting the company late on Saturday they were able to fit me in the very next day. They have a good team of people.
I had a great experience with the replacement of our home HVAC system. The installers did a great job. The AC works great, just in time for a decent period of hotter weather. I'm confident furnace will work well come winter.
Jonathon Prater
2021-08-04
Called this morning to see when someone could check out our AC and they were able to come out today. Donnie gave me a call 15 min before he arrived and found the issue within minutes of being here. He stayed to talk to our home warranty over the phone and everything was settled promptly. Highly recommend this company!
stephen grossman
2021-08-04
Excellent service by Josh. Very professional and Knowledgeable
HVAC Financing
Buy Today, Pay Over Time with HVAC Financing
To help you pay for your new home comfort equipment, your local HVAC specialists have a rapport with numerous lenders, creditors and financial institutions to help you maintain your comfort levels year-round and make monthly payments to pay off the new equipment efficiently in a period of time that works best for you.