YOUR HEATING & COOLING EXPERTS!
$69 Diagnostic Service Call
$69 Diagnostic Service Call
Centerville Heating & Cooling
Centerville Heating and Cooling are a family-owned HVAC Company and is setting the standard for all HVAC companies. We stand behind our work. Centerville Heating and Cooling are a fully licensed, insured, and bonded heating and air conditioning company. From the very beginning, it has always been our goal to provide everyone with a 5-Star customer service experience. To reach this goal, we train every technician on all types of brands and models of heating and air condition units.
If you need a replacement unity, need one fixed on, and repair, we would be happy to assist you. This is only one of the ways we are reaching our goal of providing everyone with a 5-star customer service experience. Working with Centerville Heating and Cooling means that you are guaranteed excellent service
What a great experience! Centerville Heating and Cooling sent Aaron to do a service call on our heater. He was professional, friendly, and explained what would be done.
Check Out Our Latest Blogs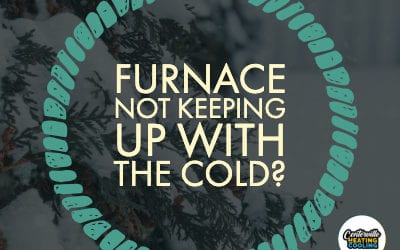 The weather in Ohio can get pretty ugly in the Winter. You definitely want to make sure that your furnace is in good working order before the freezing weather sets in. Having your heating system break down during extreme weather can be a huge inconvenience and a huge...