Residential Air Conditioner & Cooling System
Services in Centerville, OH
No matter what kind of issues you're having with your central air conditioner, Centerville Heating & Cooling can help. We keep homes cool all summer long. Our local AC experts can fix any A/C or install a new one affordably if necessary. 
FULLY INSURED & LICENSED
Our HVAC employees are fully insured with general liability coverage and worker's compensation.
Dependable & Experienced
Centerville Heating & Cooling has provided Centerville, Ohio homeowners with HVAC for many years.

100% Satisfaction Guaranteed
We guarantee you'll be fully satisfied with your HVAC services. If you aren't, let us know and we'll try to make things right.
Air Conditioner & Cooling Services in Centerville, OH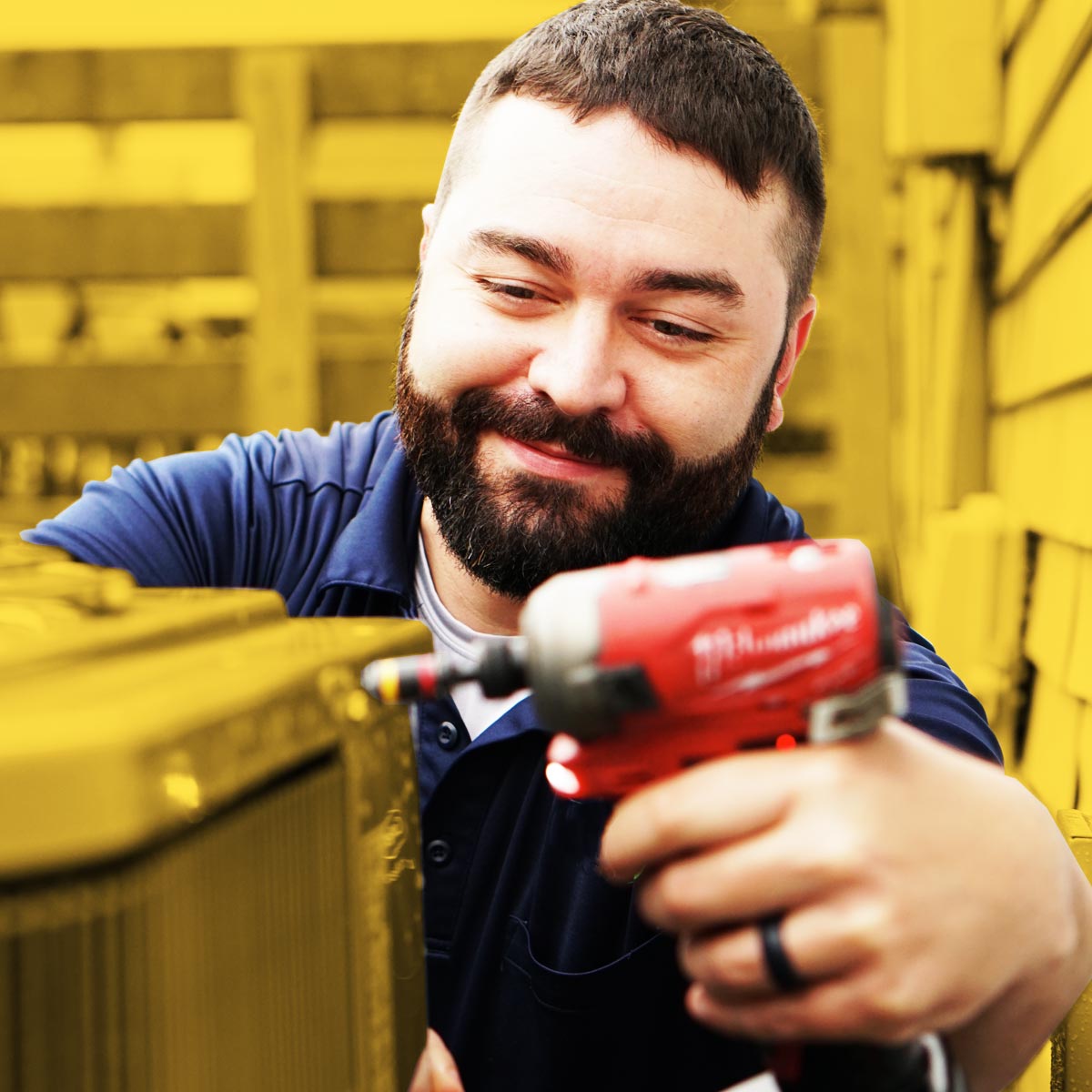 Air Conditioner Repair in Centerville, OH
We Repair All Types of Cooling Systems in Centerville, OH
Whether your A/C is making weird noises, blowing hot air, short cycling, or something else — don't delay call Centerville Heating & Cooling right away. We can perform expert A/C diagnostics on the spot and, if you'd like, repair your A/C in no time. We repair fan motors, evaporator coils, condensers, compressors, electrical problems. We recharge A/C refrigerant leaks, replace air filters, and more.
We are available 24/7, 365 days a year here in Centerville and throughout Miami Valley area. We service, repair, and install all types of air conditioning equipment, and we stand behind all of our work. That means we guarantee customer satisfaction across the board.
A/C Maintenance in Centerville, OH
Prepare Your Air Conditioner for the Summer in Centerville, OH
Not only does A/C maintenance and tune-ups keep a customer's warranties active for newer systems. It also extends air conditioners lives to last a lot longer, enabling it to perform better at a lower cost while minimizing wear and tear and preventing breakdowns and other problems.
The truth of the matter is simple and to make your air conditioner last longer: It will always pay off to be proactive by having maintenance performed on your air conditioner rather than being reactive and making repairs (or premature replacement) to any HVAC system. Consider how much it would cost to replace the system and compare that to the nominal cost of a service fee. Also, remember, our Scheduled Maintenance Agreements (SMA) offer the service at a discounted rate.
A/C Installation in Centerville, OH
We Install High-Quality Cooling Systems in Centerville, OH
You'll end up saving on home cooling costs by upgrading your air conditioning cooling system on time, while optimizing indoor air quality which equates to better comfort, well being and health. Like any major home investment, being prepared when it comes to replacing any sort of HVAC unit is priceless. If you're looking into buying a new AC, call the home comfort team at Centerville Heating & Cooling today! We sell, install and replace the top names in the industry, including Amana, Goodman, and more.
We offer free online quotes and have a Best Price Guarantee on all the leading air conditioning equipment. Combine that with our customer satisfaction guarantee and you'll see why so many Miami Valley homeowners are turning to Centerville Heating & Cooling.

4 Tips to Improve Your Home Cooling Efficiency
Saving energy doesn't require sacrificing comfort when you follow these cooling efficiency tips. It takes a bit of effort, but it's effort that can pay off in energy savings. And you'll have the peace of mind that comes with knowing that you're doing everything in your power to cool your home efficiently and help lower those summer energy bills.
1. Unblock and Vacuum Your Vents
One of the best ways to boost the efficiency of your air conditioner is to keep the vents free from debris. Take some time to walk around your house and take stock of the vents.
Take some time to remove any debris from your indoor air supply vents. This is absolutely essential if you want to maintain steady airflow through your system. Even if you dust and vacuum on a regular basis, your vents may still be blocked by blinds, rugs, toys, or furniture.
2. Close All the Doors and Windows
The conditioned air in your home may escape to the outside easily if you leave your home's doors or windows open. This can lead to serious inefficiencies.
If you want to air out the space, then make sure that you turn your air conditioning unit off, first. Remember, it's not your job to cool the entire neighborhood.
3. Clean Around the Condenser Unit Outside
Your outdoor unit is going to be at its most effective if it is clean and completely free and clear from any debris. However, cleaning the condenser can be tricky, so be sure you know what to do and how to do it before you get started.
Leave the more in-depth cleanings to the pros. They can ensure the proper methods are used to prevent any type of serious damage.
4. Keep All Heat-Producing Appliances Away from Your Thermostat
The location of your thermostat plays a huge role in the overall efficiency of your air conditioning unit. If your thermostat is installed in a particularly hot part of your home, like next to a sunny window, lamp, or appliance, it may not gauge your home's temperature properly.
A certified HVAC technician knows this, which is why they will avoid putting a thermostat in an area exposed to a large amount of heat. However, if you have an older system and it is in a bad spot, it's probably worth it to fix the issue.
If you're experiencing issues with your cooling system in Centerville, OH, don't hesitate to call. We're ready to help!
HVAC Financing
Buy Today, Pay Over Time with HVAC Financing
To help you pay for your new home comfort equipment, your local HVAC specialists have a rapport with numerous lenders, creditors and financial institutions to help you maintain your comfort levels year-round and make monthly payments to pay off the new equipment efficiently in a period of time that works best for you.