Residential Furnace & Heating
Services in Centerville, OH
Whether your furnace needs to be repaired, replaced, diagnosed or inspected — Centerville Heating & Cooling is the local HVAC service expert you should call for any and all HVAC needs. One call is all it takes to get your heater back online if you lose comfort during the day or at night.
FULLY INSURED & LICENSED
Our HVAC employees are fully insured with general liability coverage and worker's compensation.
Dependable & Experienced
Centerville Heating & Cooling has provided Centerville, Ohio homeowners with HVAC for many years.

100% Satisfaction Guaranteed
We guarantee you'll be fully satisfied with your HVAC services. If you aren't, let us know and we'll try to make things right.
Furnace & Heating Services in Centerville, OH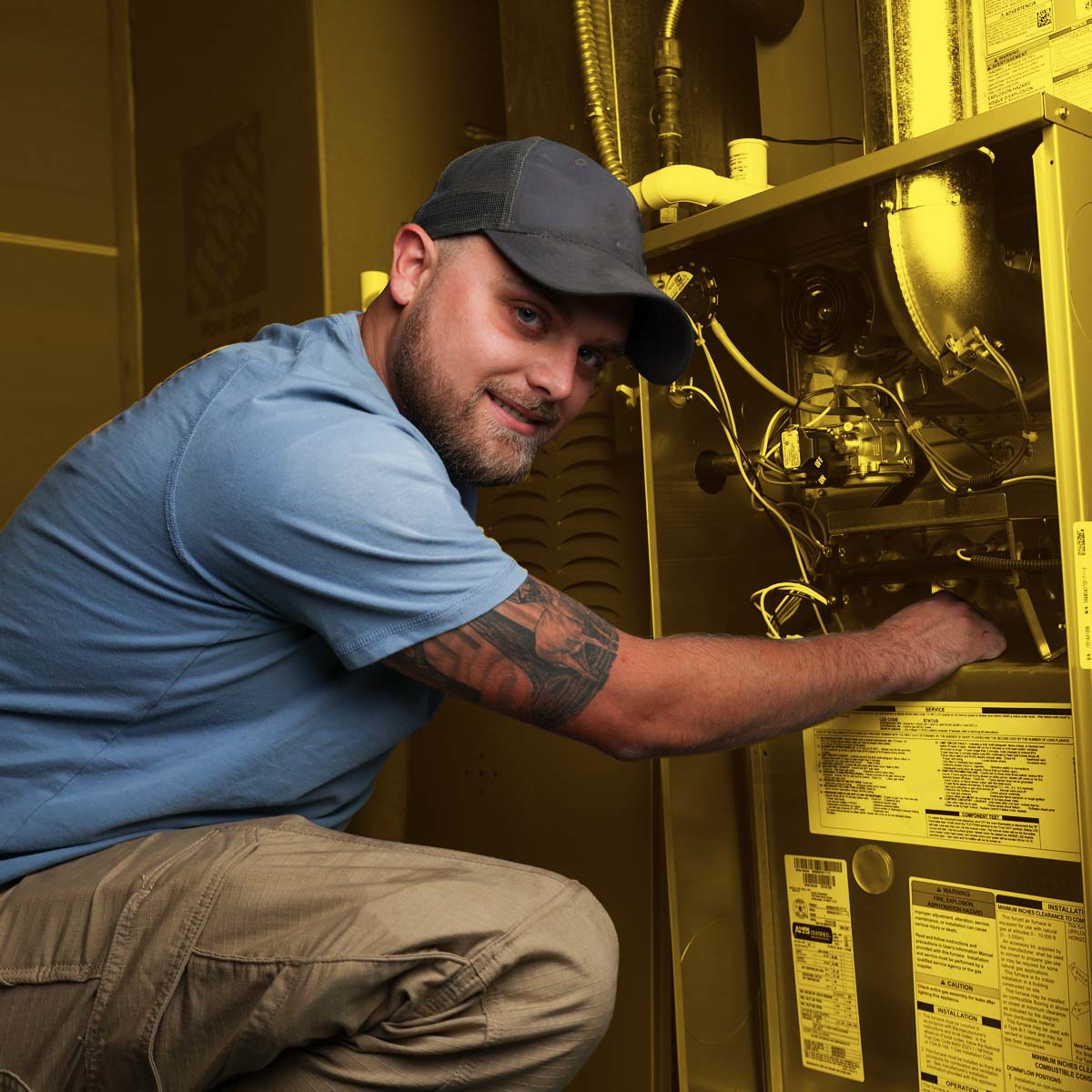 We Repair All Types of Heating Systems in Centerville, OH
We offer our expert furnace diagnostics at a low cost without any obligation. If your furnace breaks or if you are having any other issues with your furnace or heating system — Centerville Heating & Cooling is the HVAC company to contact for all your residential furnace repair needs, no matter what they are. We offer emergency furnace repairs every day of the year here in the Greater Dayton and surrounding areas — 24 hours a day, 7 days a week, with professional technicians, user-friendly prices, and customer satisfaction guaranteed.
Is Your Heating System Ready for the Next Ohio Winter?
Centerville Heating & Coolings services all types of heating systems.
Are you ready to make your furnace or heating system last longer, perform more efficiently, and more perform more safely? If so, you should consider seasonal Centerville Heating & Cooling's maintenance, which is essential heading into the cold and heating season during the fall. Not only will it help you prevent furnace failure during the coldest time of the year, but it will also save you money on heating costs while prolonging your equipment lifespan.
We are your local expert heating and air conditioning service in the Greater Dayton area. We are familiar with all makes and models of air conditioning systems and we sell and install all the top of the line equipment as well.
We Install High-Quality Heating Systems in Centerville, OH
Breathe Cleaner, Healthier Indoor Air in Centerville, OH
Need to install a new furnace in your home and want to find the best possible furnace & heating system at the lowest possible cost? Your residential furnace & heating replacement team at Centerville Heating & Cooling specializes in delivering the highest quality furnace systems on the market at the lowest possible cost. We believe homeowners in the Greater Dayton area should never have to sacrifice home comfort or quality to save on furnace replacement costs.

4 Tips to Improve Your Home Heating Efficiency
Saving energy doesn't require sacrificing comfort when you follow these heating efficiency tips. It takes a bit of effort, but it's effort that can pay off in energy savings. And you'll have the peace of mind that comes with knowing that you're doing everything in your power to heat your home efficiently and help lower those winter energy bills.
1. Schedule furnace/boiler maintenance once a year
A broken furnace or boiler can leave you without heat when you need it most. Even worse, malfunctioning heating systems can be dangerous. Dirty furnaces can spew mold and allergens into your living space. Carbon monoxide fumes can be a silent killer. And a gas leak can cause an explosion.
2. Change Your Air Filter
If you're wondering how to heat your home efficiently, start with the air filter. Old and dirty air filters block the flow of air, which makes your forced-air furnace work harder. Fortunately, this kind of do-it-yourself HVAC maintenance is simple. The easy way to ensure that your furnace is heating your home efficiently is to replace the filter regularly.
3. Install smart thermostats
A smart thermostat is technology you should explore if you're wondering how to make your home's heating more efficient. Many variations of this connected device can learn your preferences, habits and the patterns of heating your home. Some can automatically adjust the use of your heating system in response to changes in temperature that may be caused by things such as sunlight, and in response to your needs. For example, you might not need to blast the heat when you're out of your home all day.
4. Get a new energy-efficient heating system
On average, you can expect your furnace to last up to 15 years. The life expectancy of your unit will vary, depending on the quality and regularity of your maintenance. As your furnace approaches the 15-year mark, it may simply quit without warning. All in all, new heating systems are better both for your home and the environment as a whole.
If you're experiencing issues with your heating system in Centerville, OH, don't hesitate to call. We're ready to help!
Schedule a Service Call Deal
At Centerville Heating & Cooling, our Special Service Call is priced so low our competitors can't beat it. You can't go wrong when you hire the industry's best HVAC experts to come to your home and use the latest technology to perform expert furnace or A/C diagnostics so that we can pinpoint exactly what is going wrong with your HVAC unit and exactly what you should do to fix it.
10% off Service Call
Book Now
Customer Reviews
Our customers love the interactions that they get with our techs. Here are just a few comments from some of our outstanding clients.
This was the first time I had called the company for service when my A/C compressor went out. He came in on time and was able to pinpoint right away what the issue was when checking the unit. The capacitor had went bad, but he had another one on hand that he was able to quickly install and test, which got the unit back running once again. Quick, professional, and knowledgeable, Hassan was great and helped me get things running again at a really hot time of the year. Will definitely think of them again when the time comes!
Very knowledgeable, and explained everything to me in a professional way that I could understand.
Celine Ledesma
2021-08-08
Hassan did an awesome job replacing my thermostat! He was very thorough in checking to make sure there were no other issues with the AC system as well. He was prompt and on time. After contacting the company late on Saturday they were able to fit me in the very next day. They have a good team of people.
I had a great experience with the replacement of our home HVAC system. The installers did a great job. The AC works great, just in time for a decent period of hotter weather. I'm confident furnace will work well come winter.
Jonathon Prater
2021-08-04
Called this morning to see when someone could check out our AC and they were able to come out today. Donnie gave me a call 15 min before he arrived and found the issue within minutes of being here. He stayed to talk to our home warranty over the phone and everything was settled promptly. Highly recommend this company!
stephen grossman
2021-08-04
Excellent service by Josh. Very professional and Knowledgeable
HVAC Financing
Buy Today, Pay Over Time with HVAC Financing
To help you pay for your new home comfort equipment, your local HVAC specialists have a rapport with numerous lenders, creditors and financial institutions to help you maintain your comfort levels year-round and make monthly payments to pay off the new equipment efficiently in a period of time that works best for you.