Residential Furnace & Heater Repair
Services in Centerville, OH
If you're in need of residential furnace and heater repair services in Centerville, OH, our team of experts is here to help. Our highly trained technicians have the knowledge and experience needed to diagnose and repair any issues your furnace or heater may be experiencing.
FULLY INSURED & LICENSED
Our HVAC employees are fully insured with general liability coverage and worker's compensation.
Dependable & Experienced
Centerville Heating & Cooling has provided Centerville, Ohio homeowners with HVAC for many years.

100% Satisfaction Guaranteed
We guarantee you'll be fully satisfied with your HVAC services. If you aren't, let us know and we'll try to make things right.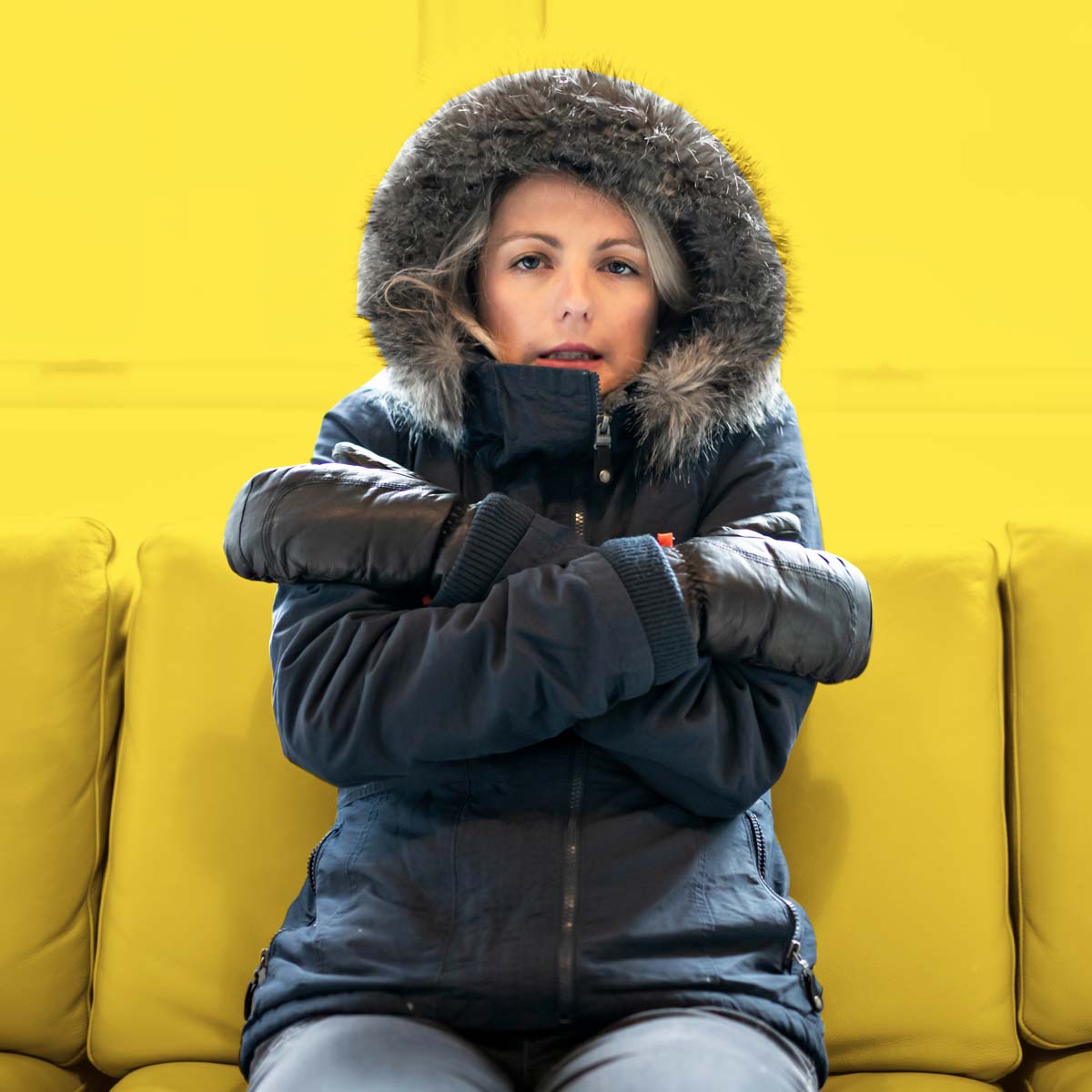 Furnace on the Fritz in Centerville, OH?
If your furnace isn't operating as well as it should and you're looking for expert assistance to solve what's going on and how to fix it, you should call to schedule a service call. We offer Service Calls at reduced rates with no obligation to pay to have repairs made. We can send over expert, certified technicians right away, usually even that same day!
Using the the most up-to-date technology in diagnostic equipment, our home comfort technicians carefully analyze your furnace and heating equipment to pinpoint the cause of the problem in a precise manner. After they've identified the source of the issue and any related concerns, they show you your various options for resolving it to move forward from there, you are in no way obligated to have us repair the problem. There's never any sales pressure or hidden fees.
Residential Furnace Equipment Centerville Heating & Cooling Services
Centerville Heating & Cooling handle any equipment or parts connected to heating your home. That includes gas heaters, electric heaters, heat pumps, and ductless mini-split systems. Our licensed and experienced HVAC service technicians drive state of the art, fully stocked service vans. When we troubleshoot your system and determine a part is faulty, we can replace it on the spot. Prepped and ready to handle anything that involves electric power to your heating unit, including ignitors, pilot lights, heat exchangers, breakers, fuses, blowers, burners, heat strips, valves, switches, and control boards.
We can upgrade thermostats, replace your rusted drain pans, remove damaging dirt and debris, replace rotted or damaged ductwork, and expand existing systems in your home. No matter what sort of challenge you're experiencing with your heating system, we can handle it!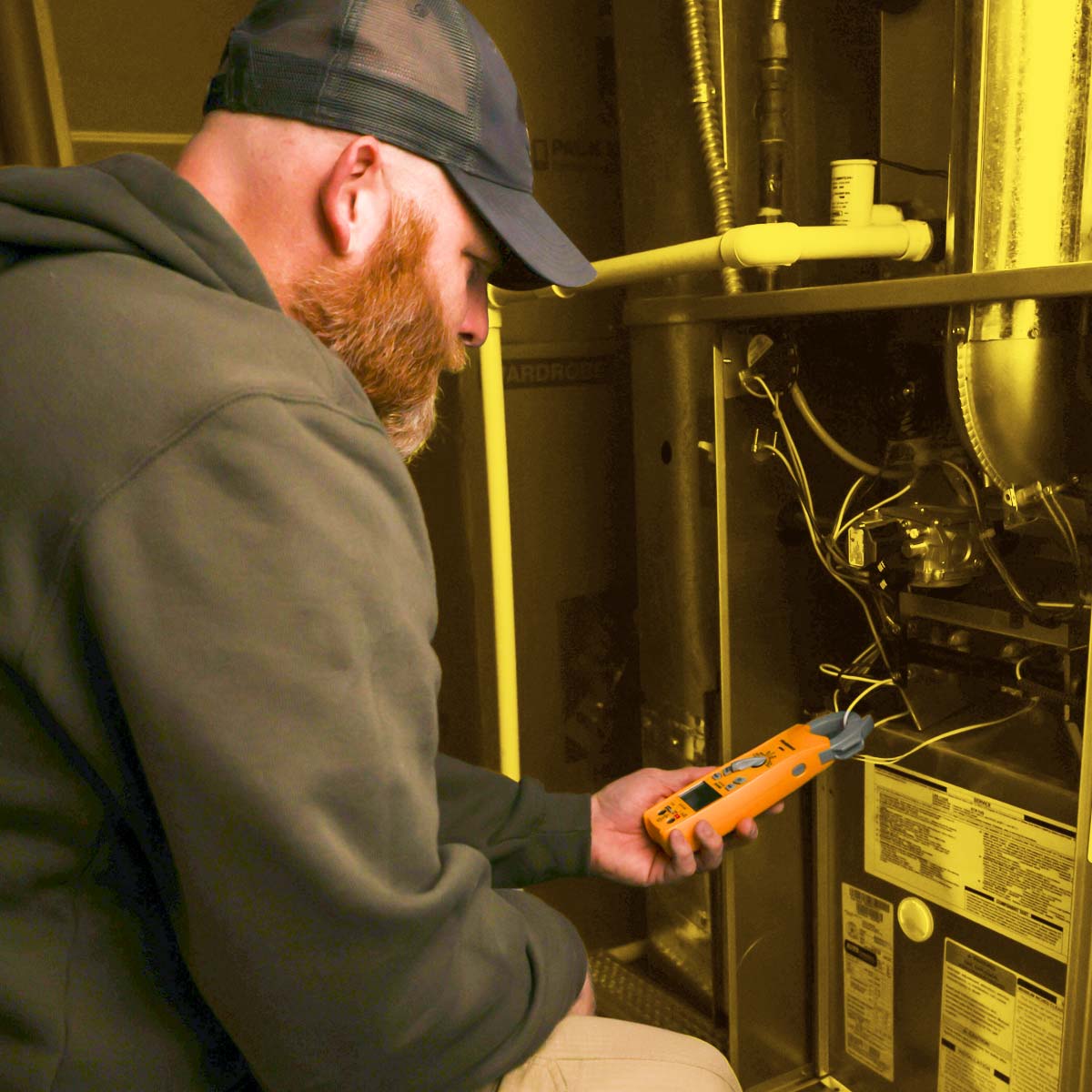 4 Warning Signs You Should Get a New Furnace
One of those things that you might find yourself holding on to when it would better be left behind is your home's old furnace, especially if it has been with you for a while now. It may have had a good run, but every furnace wears out eventually, and it might be the perfect time to look at finally getting it replaced. Your old furnace might even be giving you some of the warning signs that it's ready for you to let it go and replace it.
1. Your Furnace is Older than 15 Years
The average life expectancy of a gas furnace is 18 years, and this can vary to a certain degree based on how well it was maintained over that time and if it ever had any catastrophic breakdowns. Replacing your older furnace can not only save you a great deal of headache when it comes to having to pay for the frequent repairs an older furnace will require, but it will also help to make your home more energy efficient.
2. You've had Frequent Repairs Performed Over the Last Couple Years
If you've had to fork out money for more frequent repairs for your furnace over the last couple years, it could be a sign that you should start looking for a replacement. Furnaces incur most of their repair costs during the final couple years of their lives, and just like an older car, it doesn't take too many of these repairs before it is no longer a worthwhile investment to keep throwing money in the hopes that it will continue to work.
3. Your Heating Bill Has Increased Randomly
While there can be a number of different issues that contribute to this problem, if you have had your furnace professionally repaired and had you air ducts sealed properly, you should be seeing a dramatic increase in your energy bills. If you notice a sudden spike in your energy bill compared to the ones from even a couple months ago, it could be a sign that your furnace is on its last leg, as it will start to require more energy and fuel to perform its job like it used to.
4. Your Furnace is Making Strange Noises
When you turn on your furnace, if you notice that it is making any strange noises, like rattling, banging, or popping, it could be an indicator that your furnace is about at the end of its life. In addition, if you notice that your blower is turning on and off frequently, or it is blowing cold air, it might be time to start replacement shopping.
If you're experiencing issues with your heating system in Centerville, OH, don't hesitate to call. We're ready to help!
Big Savings on HVAC Services in Centerville, OH
10% off Service Call
Book Now
$0 Instant Online Estimate
$69 Furnace Tune-Up + Safety Check
Save $30 | Regular $99
Schedule a 10% off Service Call
At Centerville Heating & Cooling, our Special Service Call is priced so low our competitors can't beat it. You can't go wrong when you hire the industry's best HVAC experts to come to your home and use the latest technology to perform expert furnace or A/C diagnostics so that we can pinpoint exactly what is going wrong with your HVAC unit and exactly what you should do to fix it.
Customer Reviews
Our customers love the interactions that they get with our techs. Here are just a few comments from some of our outstanding clients.
This was the first time I had called the company for service when my A/C compressor went out. He came in on time and was able to pinpoint right away what the issue was when checking the unit. The capacitor had went bad, but he had another one on hand that he was able to quickly install and test, which got the unit back running once again. Quick, professional, and knowledgeable, Hassan was great and helped me get things running again at a really hot time of the year. Will definitely think of them again when the time comes!
Very knowledgeable, and explained everything to me in a professional way that I could understand.
Celine Ledesma
2021-08-08
Hassan did an awesome job replacing my thermostat! He was very thorough in checking to make sure there were no other issues with the AC system as well. He was prompt and on time. After contacting the company late on Saturday they were able to fit me in the very next day. They have a good team of people.
I had a great experience with the replacement of our home HVAC system. The installers did a great job. The AC works great, just in time for a decent period of hotter weather. I'm confident furnace will work well come winter.
Jonathon Prater
2021-08-04
Called this morning to see when someone could check out our AC and they were able to come out today. Donnie gave me a call 15 min before he arrived and found the issue within minutes of being here. He stayed to talk to our home warranty over the phone and everything was settled promptly. Highly recommend this company!
stephen grossman
2021-08-04
Excellent service by Josh. Very professional and Knowledgeable
HVAC Financing
Buy Today, Pay Over Time with HVAC Financing
To help you pay for your new home comfort equipment, your local HVAC specialists have a rapport with numerous lenders, creditors and financial institutions to help you maintain your comfort levels year-round and make monthly payments to pay off the new equipment efficiently in a period of time that works best for you.